A Full Service Commercial and Industrial Recycling Company
Our mission is to divert as much cardboard, paper, plastics and metal from the waste stream as possible.
With a combined experience of more than 60 years in the recycling industry, our management team has the skills that are essential to making your waste reduction goals achievable. In addition, our team has over 40 years experience in waste reduction consulting and the equipment knowledge associated with it.
Our team has a wide range of customer service and operations experience. We are able to offer our customers a specialized advantage in the recycling and waste industries. By continuing to offer the best service in the Central Valley, we can design and install custom recycling systems that best serve our customers' requirements.
We're the Company You Can Trust to Meet Our Promises
At American Recycling, we understand that our customers trust us to meet their promises. That is why we strive to deliver the highest quality of service, from pre-installation consultation to post-installation support and maintenance.
Our team of experts is dedicated to providing tailored solutions for any business, small or enterprise-level. With American Recycling, you can feel confident that your company's waste disposal and recycling needs are being met with efficiency and reliability.
Our History
American Recycling Company has operated at the same location in the California Central Valley since 1946.
The American Recycling partnership has worked together in various capacities since 2001. In 2008, the partners united and purchased Bonzi Recycling LLC.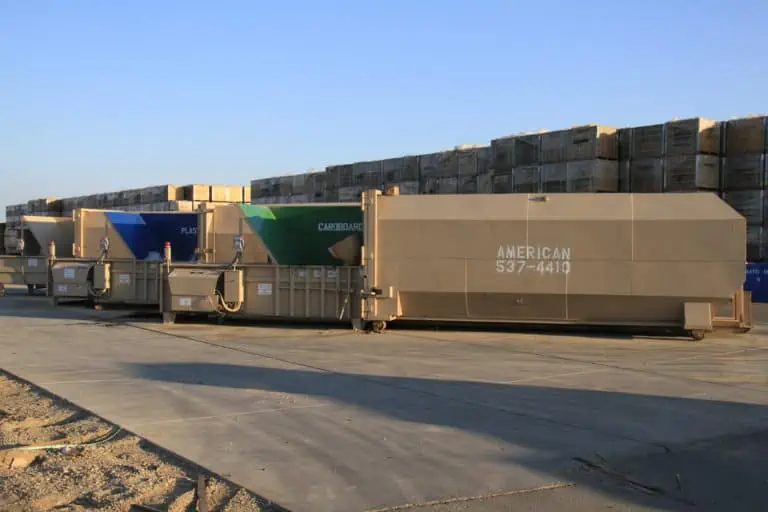 Do You Have a Question or Need to Contact Us?
Our team is always here to help. Feel free to contact us or send us a message using the form below.
Contact us
We develop custom solutions for each customer's requirements. These solutions will focus on efficient collection, transport, and processing of materials with the goal of minimizing waste production while conserving natural resources.
We offer a wide range of services to Distributors to reduce their environmental impact such as reducing packaging waste, utilizing more sustainable materials, and implementing effective recycling systems.
We work with food facilities and companies to provide tailored solutions that maximize efficiency in their operations including optimized waste management practices and procedures for sorting, collecting, transporting, and disposing of materials.
Yes, our services are cost-effective for businesses of any size. We also offer ongoing support plans tailored specifically according to customer needs and budget constraints.
Absolutely! American Recycling is compliant with all local regulations around waste disposal and recycling so you can rest assured that your enterprise is working in harmony with all applicable laws.
We offer a range of support options for post-installation, including technical assistance and troubleshooting, on-site maintenance services, and regular system updates. Our team will work with you to customize the most cost-effective solution that fits your needs. 
Experience and Commitment You Can Trust
With over six decades of experience and unwavering commitment to supporting our customers, you can trust us to provide customized solutions that exceed your expectations.
Personalized Attention

Quick and Responsive

Single Source Provider

Trustworthy Operations
Trust Us for Your Complete Recycling Partnership
With American Recycling, you can rest assured our comprehensive recycling solutions will help your business save time, money, and reduce its impact on the environment.
We're committed to making recycling easy and achievable for all kinds of businesses, and we're confident that we can meet all your needs.
Contact Us