Recycling Services
Embracing sustainable recycling management practices is essential for businesses looking to minimize their environmental impact and promote a greener future.
By focusing on three key aspects – efficient materials collection and transportation, custom recycling systems and installation, and data-driven auditing and reporting – companies can streamline their recycling processes and ensure the responsible handling of waste materials.
Implementing these services not only contributes to a circular economy but also helps businesses meet regulatory requirements, reduce costs, and enhance their reputation as eco-friendly organizations.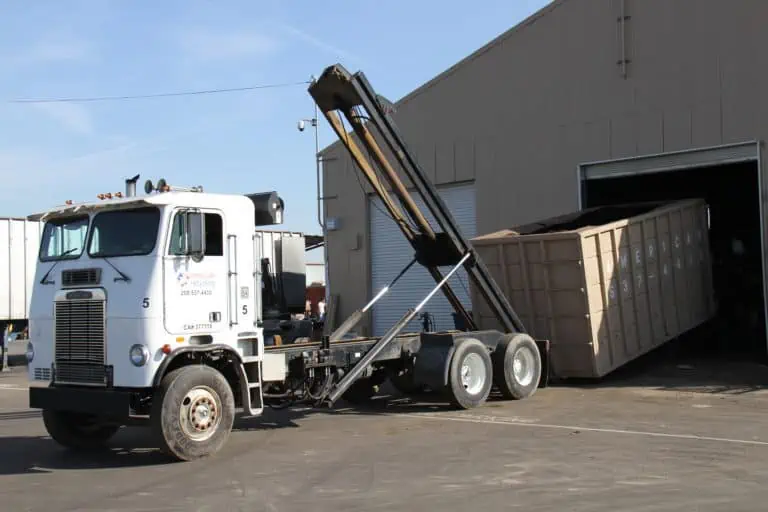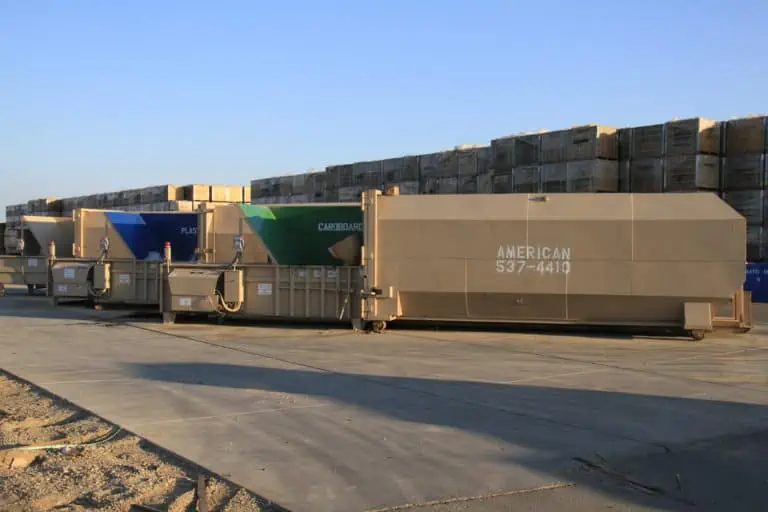 Materials Collection and Transportation
An essential component of a successful waste management strategy is the ability to effectively collect and transport various waste materials. By adopting sustainable practices in materials collection and transportation, businesses can reduce their environmental footprint, maintain compliance with regulations, and ensure a smooth recycling process.
Types of Materials Accepted
We accept cardboard, paper, plastic, metal, and organics, as well as handle product destruction
Collection Frequency and Scheduling
We provide predictable and flexible collection frequency and scheduling
Transportation Methods
Our team offers on-time hauling and transport of all recycled materials, giving you peace-of-mind
Safety Measures
We evaluate and abide by all safety protocols during material collection and transportation to prevent accidents and spills
Custom Recycling Systems and Installation
To meet the unique needs of each business, tailored recycling systems are crucial. Custom recycling solutions provide businesses with the right equipment, technology, and processes to optimize waste handling, minimize costs, and improve overall sustainability. Implementing these systems enables companies to seamlessly integrate eco-friendly practices into their operations.
Assessment Process
We assess your unique recycling needs and identify the most suitable custom recycling system for your business
Equipment and Technology
We provide different types of equipment and technology in custom recycling systems ensuring that they are efficient, reliable, and up-to-date
Installation Process
Our team helps you understand the steps involved in installing the custom recycling system, including any disruptions to your normal business operations and the estimated timeline for completion
Ongoing Support
Our team provides any ongoing support and maintenance services needed for you to maintain ongoing operations
Auditing and Reporting
Continuous improvement in waste management relies heavily on data-driven insights provided by comprehensive auditing and reporting. Regular evaluations of waste streams, recycling performance, and environmental impact enable businesses to identify areas for improvement, measure success, and make informed decisions. Adopting a robust auditing and reporting system enhances transparency and helps companies stay ahead in their sustainability journey.
Audit Methodology
Our team gains insight into your business' recycling needs to conduct waste audits, including data collection, analysis, and benchmarking against industry standards or best practices
Reporting Format and Frequency
We help ensure the format and frequency of all reports are easy to understand, actionable, and align with your internal reporting requirements
KPIs
We help identify and track KPIs, such as recycling rates, waste diversion, cost savings, and environmental impact reduction
Continuous Improvement
Our team helps ensure audit findings and data analysis provide actionable recommendations and improvements to your recycling program. We help drive continuous improvement in your waste management processes